Madonna's soon-to-be ex-husband, Guy Ritchie says she's embarrassing their kids and need to "stop taking her clothes off" because she's 50 years old, for eff's sake!

A source said: "Guy was shocked by Madonna's recent half-naked photos. He told her it could embarrass the kids at school. Then he joked that she should be over that sort of thing now. "Madonna had a total meltdown about it - not only because she's strict on what kind of media and external influences the children should be exposed to but because she hates Guy commenting on what she does as an artist."

Guy also doesn't agree with keeping all types of media out of the kids' eyes and ears. Well, durrrrrr. Of course she's being controlling and rigid about what they see or hear--they'd be subjected to hearing her flat line-reading in every single one of her movies, and see Mum's boobies; they would ask me for my boiling bleach recipe (take some Clorox, fill medium size pan, heat on stove til bleach is bubbling hot!) once they see Mum's boobies and (ugh) other private areas in her 1992 coffee (?) table book, Sex.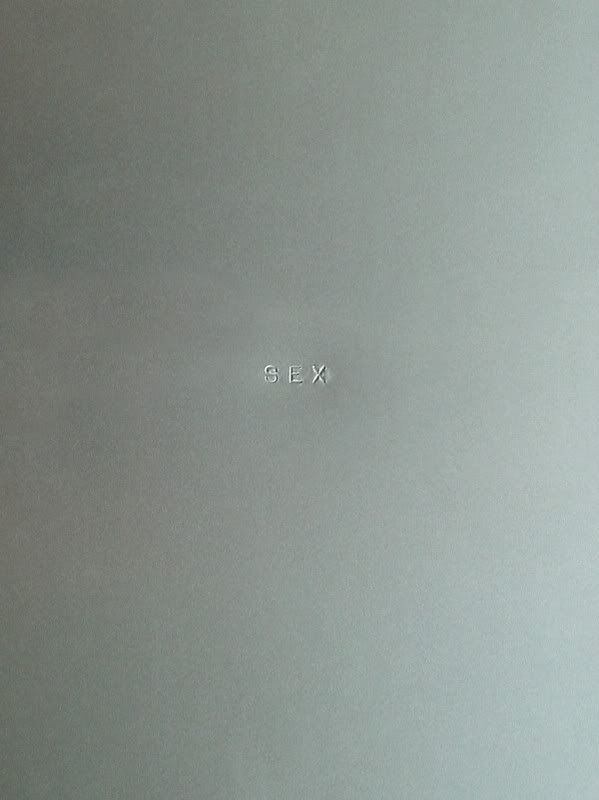 Oh, and now she's "acting" in the March issue of W magazine with her new model/boyfriend, Baby Jesus Luz in a spread called, "Blame it On Rio".

Just wait til Rocco's mates bring these literary gems to school for an autograph.
Doesn't Madonna realize that when a parent deprives their kids of certain foods, movies, music--THEY WILL GO NUTS LATER ON!!
Still. I wouldn't want my kids seeing that crap of hers either.